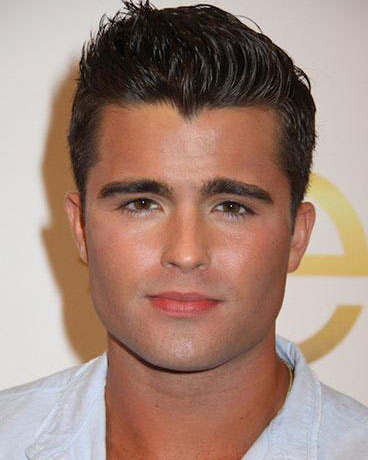 Disney XD "Lab Rats"
In Spencer Boldman was born and raised in a small town right outside of Dallas, TX. He found his passion for acting in middle school when he landed the lead role in his school play. His love for performing was immediate and Spencer soon started to explore film acting.
In 2012, Boldman landed one of the lead roles on the new Disney XD live-action comedy series Lab Rats playing 'Adam' the ultra strong and naïve bionic teenager. The oldest of three bionic teen siblings. The show became an astounding success and Lab Rats quickly became the #1 rated show on Disney XD, setting network records for total viewers.
Boldman showed his versatility as he made the leap to the big screen in the hit comedy 21 Jump Street, starring Channing Tatum and Jonah Hill. In the popular buddy comedy, Boldman proves that he is not only a Disney star but also a big screen heartthrob. Spencer currently stars in 2 new and exciting Tv/Film projects. Spencer stars opposite Zendaya Coleman in the Disney Channel original movie Zapped, delivering 5.7 million total viewers, ranking as the number one cable TV telecast of 2014 to-date . In his second project, Dakota's Summer, Spencer stars opposite Hayley Ramm, Keith Carradine, and Marin Hinkle in this heart warming family film.