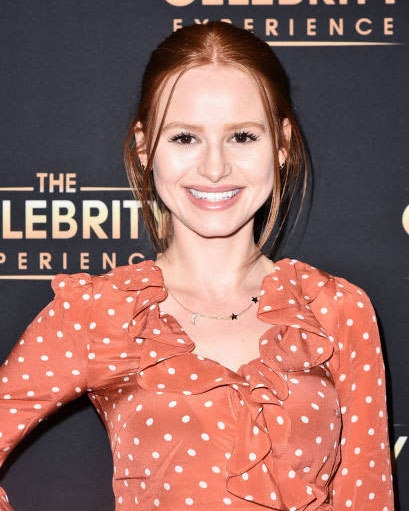 Madelaine Putsch was born on August 18, 1994, is an American actress and grew up in Port Orchard, Washington. She is known for portraying Cheryl Blossom on The CW television. At the age of three, she developed a passion for dance and began dance classes, theater classes followed two years later. Petsch's parents are from South Africa, and she spent the first ten years of her life dividing her time between South Africa and Washington.
Petsch experienced bullying as a child due to her natural red hair, South African accent, and being raised with no religion. She attended the Tacoma School of the Arts and relocated to Los Angeles after graduating. Petsch has one brother.
Petsch appeared in a national advertising campaign for Coca-Cola in 2014. In February 2016, she was cast as Cheryl Blossom in The CW's Riverdale, having been pinned for the role since late 2015 after meeting the casting director, who was at the time working on Legends of Tomorrow.The series began filming in September of that year and premiered on January 26, 2017. In March 2017, she joined the cast of Polaroid.