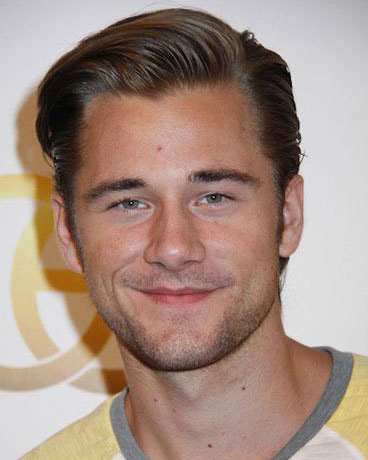 Disney Channel "Cloud Nine"
Luke Benward's acting career started when he landed a role in the film We Were Soldiers as David Moore in 2002.
His success grew in 2006, when he played Billy Forrester in the movie How to Eat Fried Worms, which he won a Young Artist Award for in the category of "Best Young Ensemble in a Feature Film". He also played 14 year old Charlie Tuttle in the Disney Channel Original Movie Minutemen, the 14-year-old Alan in Dear John, and the little boy who helps the abused girl in the music video "Concrete Angel" by Martina McBride.
He also played in the Disney Channel Original Movie, Girl vs. Monster as Ryan Dean, the love interest of Skylar Lewis (Olivia Holt). Benward also had a recurring role as Matthew Pearson, the ex-boyfriend of Emily Hobbs (Ryan Newman (actress)) on See Dad Run. He was in the Disney Channel movie Cloud 9 with Lov and Maddie star Dove Cameron and appeared as Beau, Teddy's love interest, on six back-to-back episodes of Good Luck Charlie, reuniting him with his Minutemen co-star Jason Dolley.