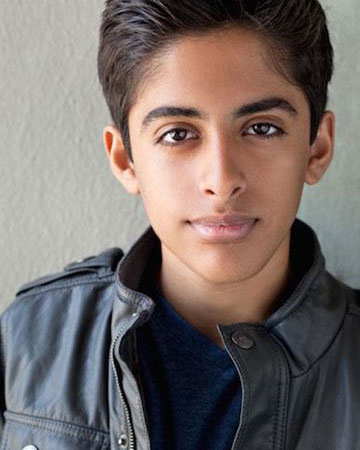 Disney Channel's "Jesse"
Brar began his acting career at the age of 11, starring as Indian middle schooler Chirag Gupta in the comedy feature film Diary of a Wimpy Kid. Born and raised in the United States, Brar naturally speaks with an American accent and worked with a dialect coach to perfect his Indian accent for the role. In April 2010, he appeared in the Seeds of Compassion advertorial campaign announcing the Dalai Lama's visit to Seattle, as well as appearing in commercials for Shell Gasoline and Committee for Children.
In March 2011, Brar reprised his role as Chirag Gupta in the feature film sequel Diary of a Wimpy Kid: Rodrick Rules.[2] In October 2011, it was confirmed that he would also be reprising his role as Chirag for the third installment of the Wimpy Kid franchise, Diary of a Wimpy Kid: Dog Days, released on August 3, 2012. In September 2011, Brar landed the role of 10-year-old Indian adoptee Ravi Ross on the Disney Channel comedy series Jessie.