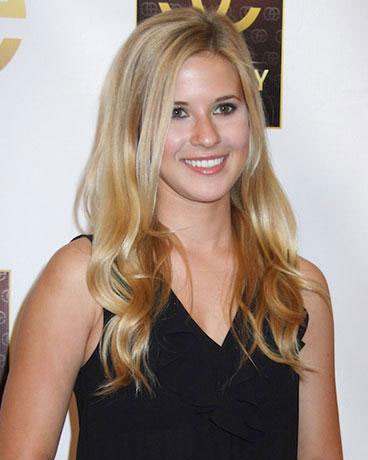 Disney Channel's "Shake it Up"
Caroline Sunshine began going to professional auditions at the age of 11, and landed her first role in a commercial for Amazing Allysen the talking doll, as well as commercial work for Yoplait Go-Gurt, and Cap'n Crunch. In 2010, Sunshine filmed her first pilot for the CBS sitcom, Team Spitz, co-starring as the teenage daughter of a high school coach. In the summer of that same year, she gained popular notoriety for her role as Barbara Winslow in her first feature film, Marmaduke, based on the comic strip of the same name.
In the fall of 2010, Sunshine landed what would become a co-starring role on the Disney Channel original series, Shake it up as European exchange student, Tinka Hessenheffer alongside Kenton Duty as her flamboyant twin brother, Gunther Hessenheffer. While finding some aspects of the show formulaic, People Magazine critic, Tom Gliatto expressed appreciation for the comedic twosome's work on the series, writing – "Shake It Up doesn't shake up the kidcom formula, but it has something more than the usual shiny-sparkly cuteness… The best performances are from Caroline Sunshine and Kenton Duty as an overbearing brother-and-sister act from abroad named Tinka and Gunther. They're like High School Musical's Sharpay split in two and speaking in an unplaceable accent.